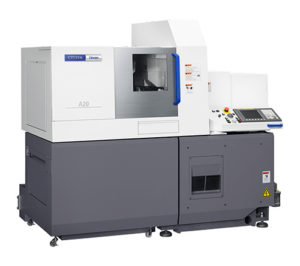 We specialize in the manufacture of so-called small, precise embossed parts.
Features with a diameter of 4 to 20 mm constitute 80% of our production. We also make elements larger up to 40-45 mm. We also provide services in the field of milling, threading, punching, cutting, trimming, tumbling and smoothing.
We provide complete services with the required finishing.
We realize external orders just up to 100 pieces of features.
OUR SERVICES
Thank to our rich experience and highly qualified employees we can carry out even unusual orders of our customers and offer them assistance and professional advice in developing the best solutions.
We specialize in embossing small, precise features made of steel, aluminium, copper, brass and plastic rods.
The production of Locksmith Workshop covers a wide range of products. We manufacture all types of posts, pins, mandrels, studs, cores, shafts, bolts, fitted bolts, lever axles, rollers, rosettes, brackets, pushers, insulating spacers, plugs, connectors, joints, spacers, washers, sleeves, bushings and many other features as well as entire components.
We also provide services in the areas of milling, threading, punching, cutting, trimming, tumbling, smoothing and galvanizing.
We look forward to cooperating with companies looking for a trustworthy and reliable supplier, who will guarantee a wide range of precise services of the highest quality at a competitive price.